In most homes, children learn their basic emotions through engagement and experiences. Which seems fitting and important during a child's first few years of life. Most often as life picks up speed and children turn teens, we stray away from highlighting the importance of maintaining good mental health practices.
Observed in May, Children's Mental Health Awareness annually unites communities for child advocacy. This month highlights the importance of paying attention to the mental health of young people. Adolescents supported by healthy parenting, and family relationships often gain the ability to manage daily challenges. A child's interactions with positive role models, parents, teachers, counselors influence healthy habits. Family and community empower children's mental health.
Scholarly readings and other resources share findings that mental health disorders are appearing within the developmental phases of childhood through adolescence. Unfortunately, many children go years without being diagnosed. Mental health is just as important as physical health, and it's something that affects everyone, including children. Children's mental health is especially important because it sets the foundation for their future well-being and success. That's why it's so important for families and our community to work together to support their children's mental health.
The Influence of Family
Mental health on the individual, and family level is important for the joy of life. Healthy relationships allow for safe spaces; especially when faced with life challenges. By supporting the preciousness of children's mental health we're all doing our part to oil the system that is our society. Moreover, as the old saying goes "it takes a village to raise a child!"
If you take a moment to reflect on your lifetime, you'll find memories of many firsts. First day of school, first time learning how to ride a bike, and possibly a few first-time mistakes during driving lessons with Dad. We all have milestone moments; which may include significant individuals like Moms, Dads, and other role models. Having first-time conversations with children and adolescents about anxiety, depression and the world of mental wellness opens doors for future collaboration.
Although the month of May sets the tone for child wellness, advocacy, and support; efforts must continue to be a daily practice. Our family system is the first source of interaction and understanding of the world. Collaborating with children's needs and interests helps develop a safe space for difficult conversations.
Collaborative Parenting
We've heard the mantra " I'm not your friend, I'm your parent". Understood.
However, can we reframe with empathy? Perhaps, providing a message of being a source of support, willing to process difficulties, collaborate, and inspire. "I am here to support your success which requires me to set boundaries." There are beautiful results when able to collaborate in planning family holidays, special occasions, or milestones. Similarly, those efforts of patience, support, and exchanging ideas build healthy relationships to support mental health. Success comes from the power of communication, compromise, and commitment.
When witnessing a child's defiant behaviors often parents/guardians question the reason for the lack of respect. A child's voice might be soft, and playful but their opinions matter. Collaborative parenting includes compassion within the conversation, and willingness to meet individual needs. This approach allows the quality of the parent-child relationship to blossom. There's no "I" in team, but there's i-l-y (I love you) in family!
Unfortunately, they have yet to create a universal 'parent problem-solving manual'. Let's pause to acknowledge that a large percentage of parents try to guide to the best of their ability. It's known that guardians develop parenting styles based on their family culture, values, and other ideals. This said collaborative parenting isn't the most common approach. It certainly requires a rewiring of the parental ego.
Empathy is necessary, even at the top of the hierarchy. Family therapist Salvador Minuchin, developed a therapeutic approach called Structural Family Therapy (SFT). This method of therapy supports families towards healthier interactions, builds an understanding of boundaries, and supports unity. Although Minuchin identifies subsystems within the family; his approach leans on efforts of joining together and cooperation.
Collaborative parenting isn't the magic fix, but with consistency, a child develops strategies for teamwork, healthy communication, and good self-esteem.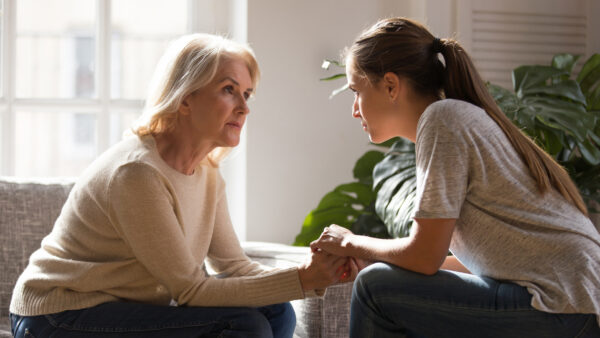 Steps of Support
Using one-on-one time, family dinners, and experiences to discuss emotions and mental wellness. Think about what allows your heartstrings to build alliances with others; honesty, respect, and safety. Modeling efforts of compromise can allow a child to understand the significance of receiving and providing influence toward problem-solving. Whether five or of adult age your child is seeking a parent-child relationship of security and support.
Talk openly about feelings:
The first step is trust building. It's important for children to feel like they can talk openly about their feelings. Encourage your child to talk about how they feel and listen to what is shared.
Create a routine:
Children thrive on routine. Having a regular schedule can help create a sense of security, and decrease anxiety. Routines to support good children's mental health includes time for schoolwork, play, emotional connection, and relaxation.
Slow Down:
Although society creates a fast and busy culture, it's important to practice the strength of slowing down your emotionally triggered reactions. Instead seek strategies that can allow peace and resolution. For example, prompting your child to take a few deep breaths as you take yours.
The Mission :
Hold on strong to the vision. As a parent/guardian or family member, remind yourself of the benefits of a secure parent-child bond, healthy family functioning, and supporting a child's mental wellness. Collaboration is by no means easy, and conflict can increase physical and emotional distress. There will be moments when collaboration isn't ideal. For instance, when needing to ensure safety, or perhaps a commitment to time-sensitive appointments.
However, if you have any flexibility, apply the strategies above. Include loads of patience to model to your child the efforts needed to collaborate.
Long Lasting
The earlier collaboration is planted into the family's foundation, the stronger the system. Eventually, the little face, squeaky voice, and the playful child grow to be a young adult. Lessons and modeling from early childhood can encourage positive mental health in adulthood. The long-lasting effects of family and community support for children's mental health allows the development of healthy adults; improved social skills, better physical health, and equipped to manage challenging emotions.
Through the transitions of adolescence to adulthood there's an increased desire for advice, guidance, and support from loved ones. If families support and practice having transparent conversations related to mental, emotional, and physical wellness then adult children can pass this practice to the next generation.
Promoting Children's Mental Health
According to the Mental Health Association of Maryland, "Mental health is a vital part of a child's overall health and development". With such significance, mental health conversations during family dinners are encouraged. Being that family engagement is our first impression of the world, displays of unity and peace are important to implement in our homes. Mental health is an important issue that requires collaboration and support from families, and the community at large. All hands on deck!
If you're a parent, guardian, or family ready to pursue support for your mental health and/or your child's mental wellness here's your nudge of courage to call Milestones at (443) 574-4295. Milestones clinicians are ready to collaborate!
Submitted by: Shaneka Campbell, LGMFT